Last VHS left movies
I am watching movies that I think of as the tapes that would be left on a Friday night just before the video store closed. These are movies that would have the studio backing and distribution for suburban customers to see them on the shelf, but not the buzz that would guarantee they would actually rent them.
This is a good category for me because last-VHS-left-movies are movies that I also picked last and haven't seen yet.
The best was Fire in the Sky. What a movie. Suspenseful, nerdy, genuinely terrifying, and it satisfies a vague yearning for the Southwest that many of us have even if we've never been to the desert.
I am going to miss video stores for the rest of my life. Some were really innovative. In Prague, there was a place that you could rent videos and a private room with an enormous marshmallow of a couch and oversized pillows. I saw Brazil there with my friends. Here's an essay I wrote back in 2012 on video stores — just when the writing was on the wall. We need a better word than "nostalgia" for the good things in life that capitalism has destroyed or made impossible.
#
The Fall issue of Filmmaker magazine just came out and it's a good one. I have an essay in there on JG Ballard's Crash and David Cronenberg's adaptation. Crash has been, for the longest time, one of my least favorite Ballard novels. It wasn't that I disliked it, but that it struck me as Ballard at his most obvious. Similarly, I wasn't keen on his memoir and more memoiristic novels because, as Simon Reynolds once aptly explained, this work felt "reductive and demystifying." But Reynolds wrote that in 2009, a time when Ballard was less widely read. A lot of the more recent critical writing on Ballard seems to miss the mark and it was revisiting the more obvious or reductive works that helped me better understand what has been missing from other adaptations and interpretations.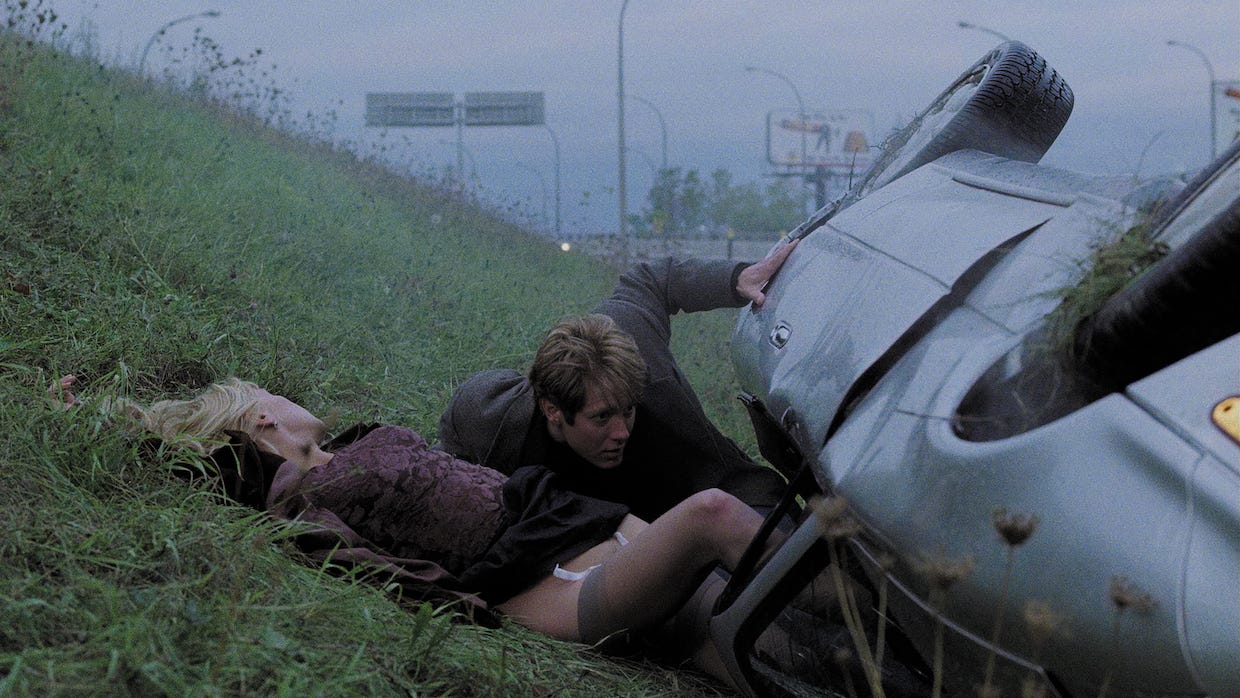 Anyway, I'd love it if you would read the piece because quarantine and the election have been a drag on my writing and I'm really proud this one snapped together as it did.
#
Thanks for reading! May my next newsletter arrive in a slightly better world.