You should really listen Chenjerai Kumanyika's excellent interview with Ruth Wilson Gilmore on Intercepted last week (both parts…the end of part two is really something).
And then, if you have a little more time, you could listen to me on Notes on Quotes. It's one of my favorite interviews because I got to talk about E.M. Forster instead of me, what I'm doing, what I think about technology, my book, and myself and all my me-ness.
I've been listening to "The Tears Of Technology," a compilation by Bob Stanley & Pete Wiggs celebrating the "this brief period when scruffy synth duos from the provinces broke through and took over British pop."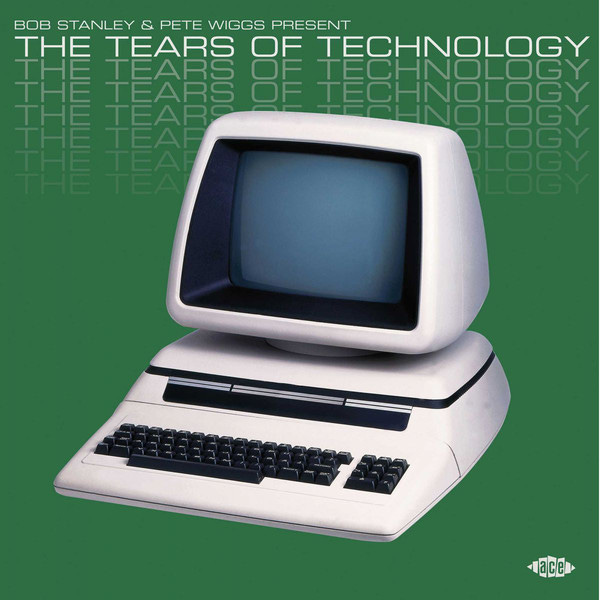 I almost titled this newsletter "dumb in the future." And I was going to complain about the slick competence of characters in Westworld and Devs. And say things like: Real people in power are vulgar, dopey, and useless. It's all Larry Pages in these worlds, no Bidens or Elons. People are dumb in the future and science fiction that doesn't understand this is idle lanyard-class escapism….
But I just don't care :/
One thing that was really nice is I watched a student performance of Caryl Churchill's Mad Forest over Zoom. It was so charming with the chat on the side—proud parents of course, and also some general theater enthusiasts cheering them on.
And I got a bike a few weeks ago. A Jamis Coda Sport—jaunty and not too pricey I've always been nervous on bikes, but after just a few rides, I no longer white knuckle it when I go downhill.
I have a lot to say about Nathalie Olah's Steal as Much as You Can, a book I've been recommending left and right, but evidently not here yet. I was reminded of it again when I read the phrase "people who can afford to work in publishing" in an article the other day. I guess that phrase makes sense if you believe there are also "people who can afford to work as janitors" or "people who can afford to work in an Amazon warehouse." Fuck this makes me so mad. Anyway, read the Olah book which nails such classist and racist assumptions, and other bullshit that roll into what culture industries believe is "prestige."
Wow, I guess I am pretty angry about this. I had intended to write this nice cozy newsletter about The Tears of Technology, my bike, and a recipe I liked…instead I'm getting derailed, as ever, by the lies of social mobility in art and publishing. But at least some of those lies are crumbling down.
The recipe is lemon pasta, from Anicka Yi's contribution to the MoMA Cooking with Artists series. It was delicious, even on my gluten-free pasta. It looked beautiful with all the bright colors— green herbs, lemon, red pepper flakes—on the plate. The other great thing is it reminded me how good a lot of things taste with just a little bit of lemon zest.
So right now, the things making me happy are bike rides and zesting lemons. I'm also happy about the protests and how people who have been doing the work for years, like Ruth Wilson Gilmore, are being heard, and receiving national attention like never before. For once, in a very long time, things feel very promising.
#
Thanks for reading.